Reply: Geospatial tools and Chagas control: A critical comment on the paper published under Weinberg et al., Evaluation and planning of Chagas control activities using geospatial tools. Geospat Health 2019;14:229-238
Abstract
We present here a reply on the observations and comments of Dr. David Gorla regarding our article "Evaluation and planning of Chagas control activities using geospatial tools" published in Geospatial Health 2019;14:229-238. (doi: 10.4081/gh.2019.786).
Downloads
Download data is not yet available.
References
Abad-Franch F, Valenca-Barbosa, Sarquis O, Lima MM. 2014. All that glisters is not gold: sampling-process uncertainty in disease-vector surveys with false-negative and false-positive detections. PLoS neglected tropical diseases 8 (9), e3187.
Abad-Franch F, Ferraz G. 2010. "Didn't you see that bug…?" Investigating disease vector occurrence when detection is imperfect. Revista Brasileira de Medicina Tropical 43 (Suppl II): 31-34.
Harris, A. D., McGregor, J. C., Perencevich, E. N., Furuno, J. P., Zhu, J., Peterson, D. E., & Finkelstein, J. (2006). The use and interpretation of quasi-experimental studies in medical informatics. Journal of the American Medical Informatics Association : JAMIA, 13(1), 16–23. DOI: https://doi.org/10.1197/jamia.M1749
Cook TD, Campbell DT. Quasi-experimentation: design and analysis issues for field settings. Chicago: Rand McNally Publishing Company, 1979.
Shadish WR, Cook TD, Campbell DT. Experimental and quasi-experimental designs for generalized causal inference. Boston: Houghton Mifflin, 2002.
Trochim WMK. The research methods knowledge base. Cincinnati: Atomic Dog Publishing, 2001.
Weinberg D, Porcasi X, Lanfri S, Abril M, Scavuzzo CM. Spatial analyzes of triatomine infestation indices and their association to the actions of a Chagas disease program and environmental variables during a 5-year intervention period. Acta Trop. 2018 Dec;188:41-49. DOI: https://doi.org/10.1016/j.actatropica.2018.08.025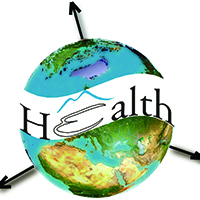 Info
Section
Critical Comments
Statistics
Abstract views:

287



PDF:

155

HTML:

0
How to Cite
Weinberg, D. (2020). Reply: Geospatial tools and Chagas control: A critical comment on the paper published under Weinberg et al., Evaluation and planning of Chagas control activities using geospatial tools. Geospat Health 2019;14:229-238. Geospatial Health, 15(1). https://doi.org/10.4081/gh.2020.907
Copyright (c) 2020 The Authors
This work is licensed under a Creative Commons Attribution-NonCommercial 4.0 International License.