Pathways to urban health and well-being: measuring and modelling of community services in a medium size city
Abstract
Social and natural capital are fundamental to people's wellbeing, often within the context of local community. Developing communities and linking people together provide benefits in terms of mental well-being, physical activity and other associated health outcomes. The research presented here was carried out in Christchurch - Ōtautahi, New Zealand, a city currently re-building, after a series of devastating earthquakes in 2010 and 2011. Poor mental health has been shown to be a significant post-earthquake problem, and social connection has been postulated as part of a solution. By curating a disparate set of community services, activities and facilities, organised into a Geographic Information Systems (GIS) database, we created i) an accessibility analysis of 11 health and well-being services, ii) a mobility scenario analysis focusing on 4 general well-being services and iii) a location-allocation model focusing on 3 primary health care and welfare location optimisation. Our results demonstrate that overall, the majority of neighbourhoods in Christchurch benefit from a high level of accessibility to almost all the services; but with an urban-rural gradient (the further away from the centre, the less services are available, as is expected). The noticeable exception to this trend, is that the more deprived eastern suburbs have poorer accessibility, suggesting social inequity in accessibility. The findings presented here show the potential of optimisation modelling and database curation for urban and community facility planning purposes.
Downloads
Download data is not yet available.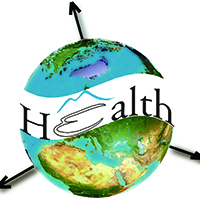 Info
Section
Original Articles
Keywords:
Community facilities, accessibility, Health and Well-being, location/allocation modelling, medium size city
Statistics
Abstract views:

281



PDF:

157

Appendix:

41

HTML:

0
How to Cite
Vannier, C., Campbell, M., & Kingham, S. (2020). Pathways to urban health and well-being: measuring and modelling of community services in a medium size city. Geospatial Health, 15(1). https://doi.org/10.4081/gh.2020.808
Copyright (c) 2020 The Authors
This work is licensed under a Creative Commons Attribution-NonCommercial 4.0 International License.